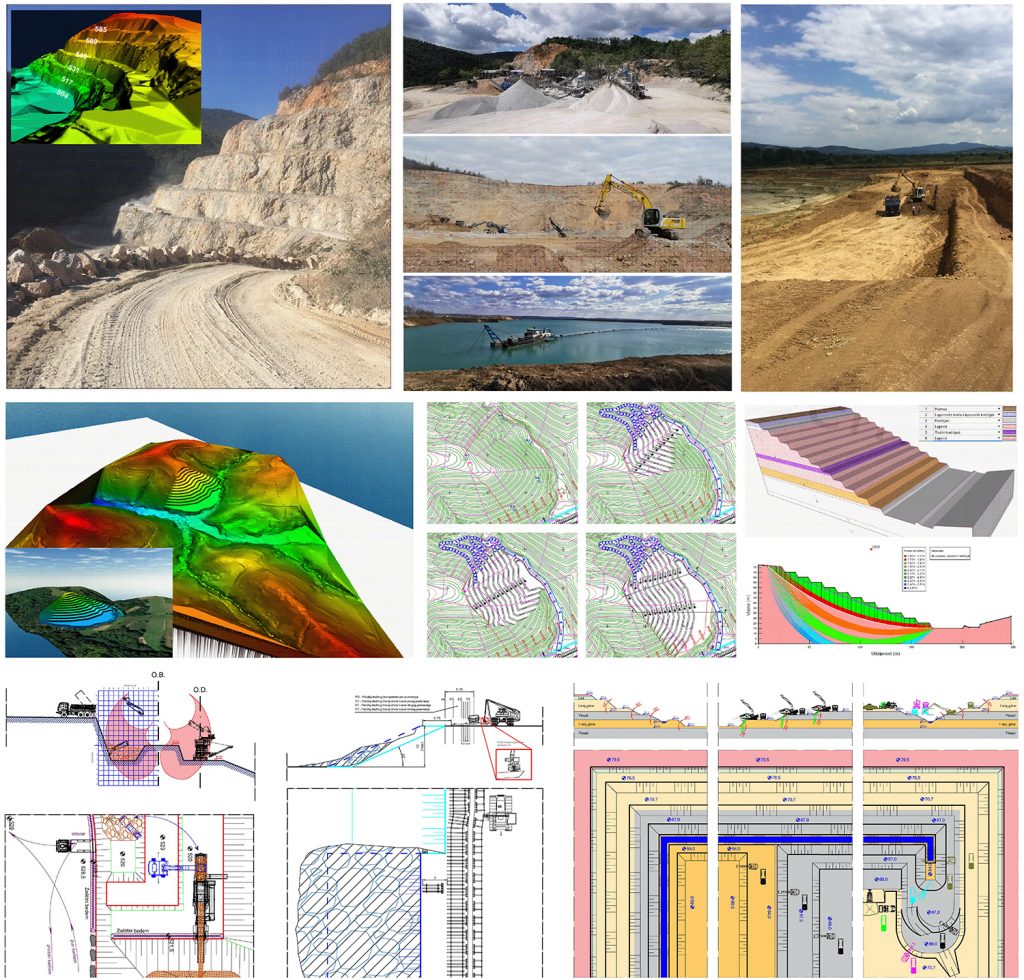 Mining
Geoprofesional provides comprehensive mine and infrastructure planning and design for open-pit mines.
Our mining services include:
Preparation of mining designs
Designing procedures for reclaiming mine sites.
Providing consultancy and advice on mining and mineral extraction projects.
Expert supervision in conducting the mining works
Control of the application of the safety and health measures at work
Carrying out technical inspections and audits of technical documentation.
We also offer a full range of expertise for environmental assessment, mitigation and monitoring, as well as mine closure, remediation and reclamation.